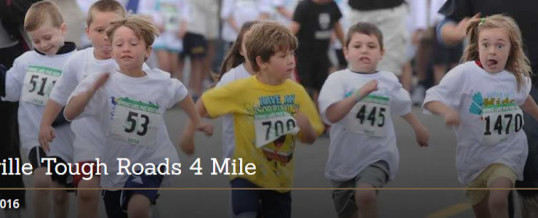 The weather is gettin' better – find your running shoes and get ready to Race with Grace!
Youthville is hosting the Tough Road 4 Mile race on April 2, 2016, at 9:30 am.
Youthville has one of the longest running foster care programs in Kansas. No matter how much support a child in foster care receives, it can still be a "tough road" ahead.  This race is to honor these children, celebrate their courage, raise awareness and money to help even more children. All proceeds ...
Continue Reading →
Share