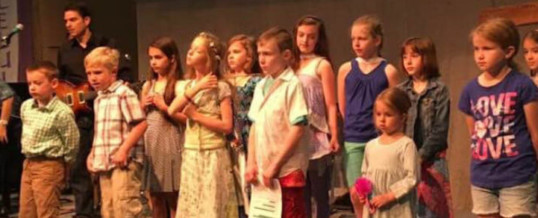 By Jennifer Snook
And suddenly it was the New Year, and we were all organized and did not know what to do with all of our extra time. 
Ok, enough day dreaming.
The truth is, families are full of life and schedules and fun things all of the time. Taking deep breaths help, but the truth is we all are trying our best to balance life the best way we know how.
Jesus tells us in the gospel of Matthew that he will give us rest. We need only to come to him. We need not be put together, in fact, he specifically asks for those who are weary and heavy laden. Keep fighting the good fight, families. Read a Bible verse at a meal or talk about where you saw God at work in the world today. Love your lives and enjoy the gift of the present moment.
January, 29, 2017, is Children's Worship Sunday.
We have some wonderful things planned, and we are practicing each Sunday morning at 10 am downstairs on the stage in Fellowship Hall. We are acting out a human video, and some of our tower kids are performing a skit.
Our Foundation Station class is writing down the many things they believe to be true about God and pastor Catherine will work those truths into our worship service.
This us a special Sunday, and we hope you will participate. For those who may not enjoy speaking parts or being on stage, we have a place for you, too. So, come to the Fellowship Hall on Sunday mornings starting January 8, at 10 am.  We have a dress rehearsal and pizza party Sunday, January 22, from noon-1pm.
Share