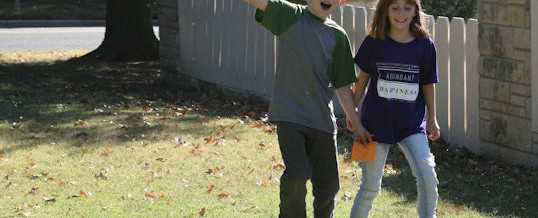 by Jennifer Snook, Director of Children's Ministry
Summer. I absolutely love summer. The heat, the smell of coconut, snow cones and longer days.  It also means more quality time for families. Here are some opportunities to enjoy  family time and grow in your faith at the same time.
Are you ready for Vacation Bible School?  Grab your flip flops and come join us at the Surf Shack June 20-24 from 9 am-noon. Discover God's amazing love and make new friends in the process. The VBS team needs a lot of help!  If you are interested in being a crew leader or helper at VBS, please email jennifer@mygpc.org.  If you would like a smaller commitment, sign up to help decorate an area of the Great Room on Sunday, June 19, anytime between 10 am – 1 pm.  Tear down volunteers are needed on Friday, June 24 at 12:15 pm.
Meanwhile, let's celebrate the beginning of another fun summer. Join me Sunday, June 5, at the Rockwell Library from 2:30-3:30 pm for a family kite flying hour of fun. I am bringing the lemonade; you and your family should bring your favorite kites. If the wind becomes an issue, we are playing capture the flag and freeze tag.
Share