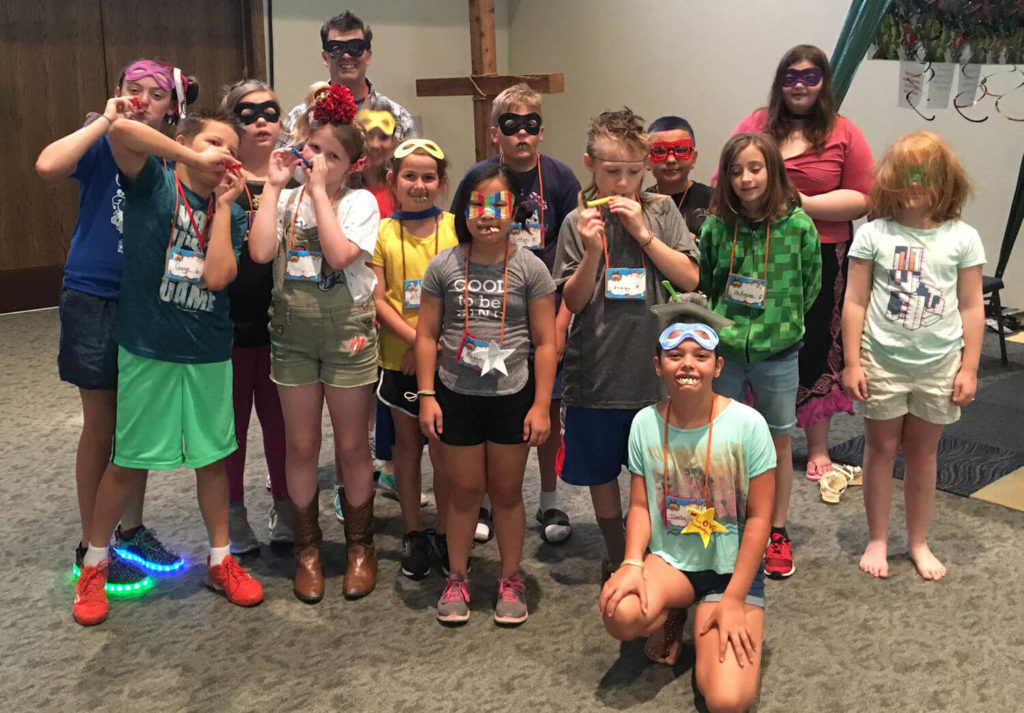 Children are important at Grace. We offer a variety of programs for children and families throughout the year, including game nights, movie nights and other fellowship events. Every summer we have a week long Vacation Bible School. We know that it's important for families to have opportunities to play together and to grow together in faith. We are always seeking new ideas and new ways to engage disciples of all ages.
Sunday Mornings
Children ages 0-Pre-K
A nursery is available all morning from 8:50 am– 12:15 pm.  From 10 – 10:45 am Colissa Fry leads a Sunday School lesson for these children.
Kindergarten – 2nd Grade
Kindergarten – 2nd grade meets in Room B10 (in the basement). Merodee Grannis and Kendall Drake teach and are excited about the start of the Sunday School year.
3rd – 5th Grades
3rd, 4th, and 5th graders meet in Tower Room (on the 2nd floor). Geoff Snook, Dale Haury, and Elise Scholl teach this exciting group.
Activities
There are children and family events scheduled throughout the year. Contact Jennifer Snook to get added to the children's ministry emails.