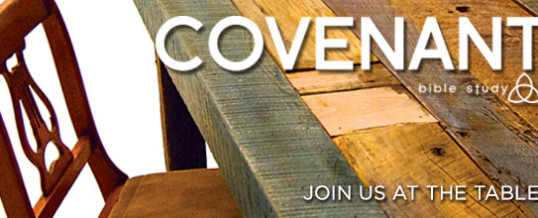 Are you interested in an in-depth Bible Study?  This fall Pastor Catherine Neelly Burton invites you to join her for "Covenant Bible Study: Creating the Covenant." This is a nine-week course. In it we get a sampling of the Old and New Testaments through the lens of Biblical covenant.
Participants who engage in this study will gain knowledge and confidence about the Bible. This Bible study requires a high commitment and won't be for everyone.  The commitment is a weekly class of one hour and fifteen minutes and a couple of hours of homework a week; you will read a lot of scripture.  It is fine to miss a class on occasion, but you need to make at least five of the eight classes in order to participate.
Materials for the class are a study Bible and study guide. The guides may be purchased at Grace for $14, and you may also buy a study Bible from Grace for $25, or you may use one you already have. The videos we use in class reference the Common English Translation (CEB) of the Bible, but you may use the translation of your choice.
The classes meet on Tuesdays at 10 am or Wednesdays at 6 pm. Classes begin on September 12 and 13.  Sign-ups begin mid-August.  Look for more information on a bulletin board at church, in Grace this Week, or by calling Catherine, 684-5215.  Childcare is available for class upon request.
Share