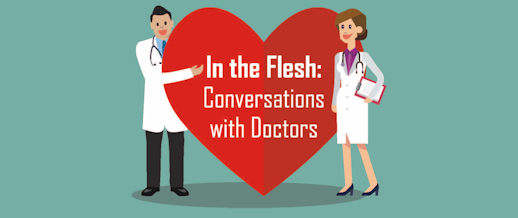 Grace Presbyterian is a Christian Church. This statement shouldn't surprise you.  We're a Christian Church, yet occasionally Gnosticism slips into our lives. Gnosticism is the ancient Greek religion that, among other things, teaches that the body is bad and the soul is good.
God made humans and calls us good. God chose to take on flesh and live among us as a human. We know that there is much to celebrate about being human, about having bodies. As Episcopal priest Barbara Brown Taylor says, "Matter matters to God."
We are a congregation rich in experts when it comes to bodies.
In fact, we don't have time to fit in all of our experts in four weeks. During the month of June you're invited to hear from doctors in our congregation as they share about different aspects of being human.  This series is at 10 am in Sunday mornings in the Great Room.
June 5:             Ravi Bajaj and Tom Bloxham
June 12:           Francie Ekengren
June 19:           Hugh Ekengren and Joyce Crane
June 26:           Ron Brown and Patty Wyatt-Harris
Share