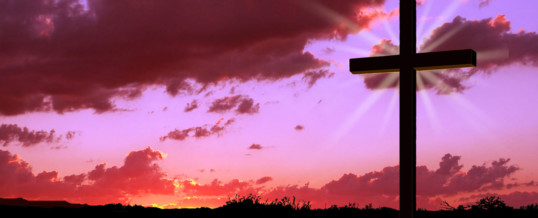 Holy week begins on Palm Sunday, April 9. On this day we celebrate Jesus' triumphal entry into Jerusalem, and we prepare for the long hard week ahead. The scripture foreshadows the betrayal that is to come.
On Thursday, April 13, we gather at 6:30 pm in the Grace Great Room for Maundy Thursday Worship. The Drama Team presents The Living Last Supper, and we celebrate the Lord's Supper.
Friday, April 14, is Good Friday.  We worship at noon in the Grace Sanctuary.  This service includes, scripture, music, and prayer.  It is about 30 minutes long. Starting at 12:30 pm we hold a prayer vigil in our chapel. Sign up on the bulletin board at Grace for a 30-minute shift. If you cannot be here but want to commit to pray at home, you may sign up that way as well.
Finally, join us Easter Sunday, April 16, as we celebrate the resurrection and give thanks to God for the new life we know in Christ.  Both services include communion and brass. The flower cross will be on the front lawn, and you're invited to help us decorate it.
Share