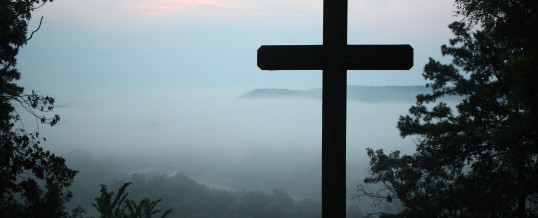 Palm Sunday, March 20
On this day at both services we celebrate Jesus' triumphal entry into Jerusalem, and we prepare for the long hard week ahead. The scripture foreshadows the betrayal that is to come.
Thursday, March 24
We gather at 7:00 pm in the Grace Sanctuary for a Maundy Thursday Tenebrae Service. Tenebrae means service of shadows, and as the night goes on the lights in the sanctuary get dimmer and dimmer until we close the service in the dark. Worship includes the Lord's Supper as this is the night we remember Jesus' last supper with his disciples.
Friday, March 25 is Good Friday.
We have a thirty minute service at noon in the Grace Sanctuary. The service includes scripture, music, and prayer.
Easter Sunday, March 27
We celebrate our risen Lord! Both worship services include brass and communion. The flower cross will be on the lawn, and you're invited to help us decorate it.
Share