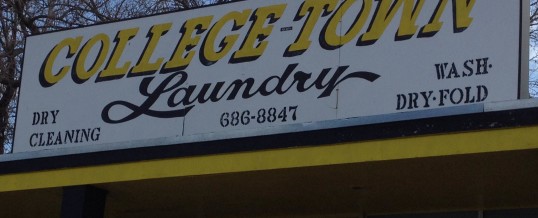 Join us for Laundry Love on March 13. Laundry Love is our monthly ministry at the College Town Laundromat at 3223 East 17th Street North. We're there from 2:30-5:30 pm to pay for laundry for anyone who comes.
It's a fun way for us to offer a blessing to our neighbors. Shifts are from 2:30-4 pm and 4-5:30 pm. Sign up on the bulletin board in the church Narthex or by emailing Erin Lewis.
If you can't give this much time, stop by and say hello. Or, we always need people to bring treats.
Share