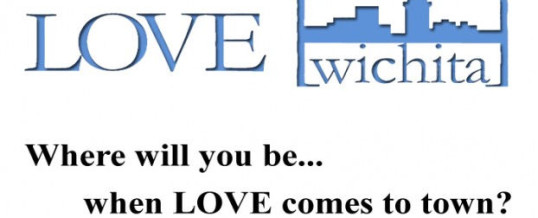 Join us the morning of Saturday, April 25, for Love Wichita. What is Love Wichita?
Each year thousands of volunteers representing churches all across the city join together in an attitude of service and love, to share the love of Christ in our city. This year we will once again have the opportunity to resurrect our city as we clean, paint, touch and transform the place we live and encourage the people we encounter in the name of Jesus. Hundreds of projects, all around town, are planned for completion.
God is calling us to "seek the peace and prosperity of the city" (Jeremiah 29:7) and to answer his call, we'll continue to partner to complete service projects throughout the area.
Love Wichita is a multi-church effort to show some love to the city. Grace will again join with this amazing program. Ron Brown is serving as our coordinator and has us signed up for a variety of projects (that will fit a variety of skills).
We want you to participate; people of all ages are welcome. You can register at the table near the coffee bar on Sundays in April.
Share