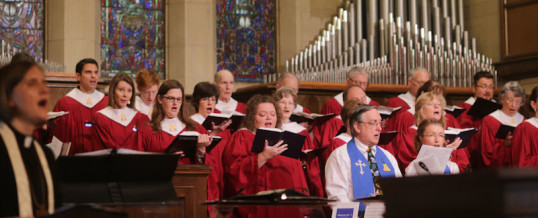 All men, including youth, are invited to come sing together to form a Men's Chorus for the 11 am worship service on Sunday, October 25. This is a great opportunity for those who are unable to sing in choir throughout the year to join our Music Ministry for a short-term commitment.
Rehearsals are as follows:
Wednesday, October 14 at 7 pm
Sunday, October 18 at 10 am
Wednesday, October 21 at 7pm
Come join your voices together to praise our God! Questions?  Email Donna Hetrick.
Share