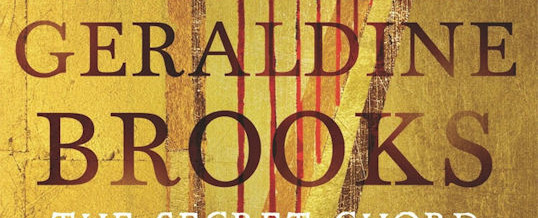 Grace is excited to host Watermark Books and author, Geraldine Brooks, on Wednesday, October 5, at 6:30 pm.  Brooks' latest book is The Secret Chord.
She is the author of four novels including the Pulitzer Prize winning March.  Her novel, Caleb's Crossing, won the New England Book Award for fiction and the Christianity Today Book Award.
When we host Watermark, we enjoy the opportunity to offer hospitality to the community.
Can you volunteer? We need greeters for the doors and people to help serve cookies and coffee. Contact Catherine Neelly Burton, 684-5215, to volunteer.
This event is free and open to the public, so come and bring a friend.
Share