Meet the Leadership at Grace Presbyterian Church: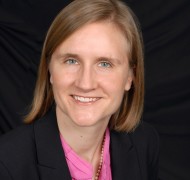 Catherine Neelly Burton
Senior Pastor, Head of Staff
Catherine preaches most Sundays and oversees worship, mission, education and pastoral care. She enjoys working with Grace's talented staff and is amazed by the church's volunteers. Working with an array of interesting Grace members and friends means that the job is never boring.
What's special about Grace?
I often tell visitors that Grace is a congregation where I both live out my calling as pastor and as a disciple of Christ. I'm called here to serve and lead, and I am daily inspired by the faithfulness of those who surround me. The people of Grace care deeply about their neighbors as a response to God's call and commission to us. I am grateful to serve this church where it is okay to ask questions and okay to believe wholeheartedly.
Qualifications:
Catherine has a bachelor's from Rhodes College and a master's of divinity from Columbia Theological Seminary. She served with Americorps City Year program in 2001-2002 and was a Lilly Endowment-Transition into Ministry resident pastor in Atlanta from 2008 to 2010. During 2013-14, Catherine was a fellow of the Lewis Center for Church Leadership, Wesley Seminary.
Outside Grace:
Catherine grew up in Arkansas and Kentucky and came to Wichita in 2010 from Georgia. She is married to John Burton, an electrical engineer. They live in College Hill with their daughter, Alice, and dog, Dolly.
Favorite Bible verse:
Psalm 126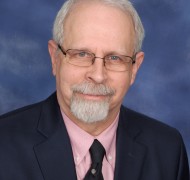 Martin Burch
Executive Pastor
Martin oversees church finances and facilities. He also is passionate about helping people be good stewards of all God gives them. He works with Grace's drama ministry and worship support, and helps support the church's computer network.
Qualifications:
Martin is a certified church administrator. He has a bachelor's in English and theater from Washburn University, a master's in theater from Central Missouri State University, and a Ph.D. in theater from Northwestern University.
Outside Grace:
Martin is married to Marianne, and they have one son, Ian. He enjoys theater and film and for 10 years directed Threadbare Theatre, a drama troupe of retired adults that performs throughout Wichita.
Favorite Bible verse:
1 Kings
Now there was a great wind, so strong that it was splitting mountains and breaking rocks in pieces before the LORD, but the LORD was not in the wind; and after the wind an earthquake, but the LORD was not in the earthquake; and after the earthquake a fire, but the LORD was not in the fire; and after the fire a sound of sheer silence. When Elijah heard it, he wrapped his face in his mantle and went out and stood at the entrance of the cave.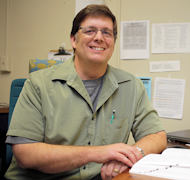 Kirk Anderson
Director of Student Ministries
Kirk oversees all middle high and high school youth activities.
What's special about Grace?
Grace is a church that has the heart of Jesus. We look to open our doors to any youth that is looking to find Christ or wants to strengthen their faith.
Qualifications:
Bachelor's in management from Wichita State University and former vice president for Standard Beverage Corp. He was a longtime volunteer with Grace's youth program and is a trained volunteer for YoungLIFE, a Big Brother and a former board member for Big Brothers Big Sisters.
Outside Grace:
Married to Chris. I am a lifetime member of Grace Presbyterian, an avid Shockers fan, and enjoy movies and traveling with my wife and friends. Youth mission trips are a highlight of my year!
Favorite Bible verse:
Psalms 27:14 (NKJV)
Wait on the Lord;
Be of good courage,
And He shall strengthen your heart;
Wait, I say, on the Lord!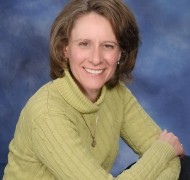 Donna Hetrick
Director of Music/Organist
Donna directs the Chancel Choir, Matins Singers, Carillonneurs Bell Choir and Kakaphonie Praise, plus special groups such as the String and Wind Ensembles. She also organizes and directs vocal solos and ensembles; plays organ for Sunday worship, weddings and funerals; and works with church staff and Music Ministry staff.
What's special about Grace?
Grace is a wonderfully talented, creative and willing congregation. Together, we are able to experience many different and creative ways of worshiping God, incorporating various art forms. Musically, we explore various ensembles and styles, bringing people together in new ways as we worship.
Qualifications:
Bachelor's from Bethel College in North Newton and master's of church music/organ from KU. She is currently instructor of organ at Bethel College, and previously was associate organist at Plymouth Congregational Church in Lawrence, KS.
Outside Grace:
My activities outside of church center on my family. My husband, Bill, and I are busy keeping up with our two boys' activities in sports, music and school work. Our family enjoys traveling together. I like to read and run.
Favorite Bible verse:
John 1:5
The light shines in the darkness and the darkness did not overcome it. (I believe God's light will always shine no matter what life looks like. We need to be awake and see His light all around us.)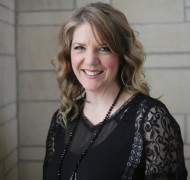 Jennifer Snook
Director of Children's Ministries
I pastor the team of people who volunteer in the children's ministry at Grace. I get to teach children the love of Christ and know their faith journeys. I recruit and train teachers, dream up special events and organize Vacation Bible School.
What's special about Grace?
Grace is special because it is a part of the Kingdom. We focus on making sure that every child is known and wanted. In addition, something Grace offers in their children's ministry is a support to the whole family. Parenting classes, family devotions and events are planned throughout the year so that the whole family is held up.
Qualifications:
I began my educational journey as a graphic design and computer graphics major with a minor in Christian studies. After graduating from Friends University, I worked as the director of youth ministries at First United Methodist Church in Valley Center. After four years I decided it was time to relent to God's call to seminary. I graduated from the University of Dubuque Theological Seminary and was ordained in the PCUSA in 2002. I co-pastored Trinity Presbyterian Church with my husband, Geoff, for 11 years and entered into a writing sabbatical until I began serving at Grace.
Outside Grace:
I love to spend time with my husband and three boys. We enjoy outdoor activities, especially basketball, soccer and baseball. I serve on the board of Legacy Ministries; a nonprofit outreach to at-risk youth in poverty and detention in Wichita that provides art and music camps as a way to introduce the Christian faith to youth who have often never had the opportunity to be a part of a Church body. I also enjoy primitive rug hooking, painting and photography.
Favorite Bible verse/story:
Isaiah 30:21
Whether you turn to the right or to the left your ears will hear a voice behind you saying, 'This is the way, walk in it.'

In college, I was captivated by that verse, which was painted on the walls of my dormitory. The words summarize what God's love has done for me my entire life. We are never alone, God pursues us and will not be without us.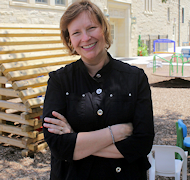 Merodee Grannis
Director, Jacob's Learning Ladder
Share program duties with Nancy Morrow, work with preschool staff and families, get to share Bible stories with the children and work with Grace staff.
What's special about Grace? Grace is like a home for me – an extension of family and a very comfortable and friendly place. Grace friends helped my family when my girls were young and sick, and all of our family lives out of state. Jacob's parents have also commented that the atmosphere here is family friendly, that there is a calmness and a nice, fun, busy buzz in the air.
Qualifications: Bachelor's degree in elementary education and master's work in early childhood education, as well as training in children's ministry and leadership.
Outside Grace: I like to read, garden, go to movies and travel, especially traveling with friends or family. My family includes my husband, Jim, and my three daughters, Heather, Heidi and Holly, and over the years the family has grown with boyfriends, sons-in-law and three grandchildren.
Favorite Bible verse:
Matthew 19:14
Jesus said, "Let the little children come to me, and do not hinder them, for the kingdom of heaven belongs to such as these."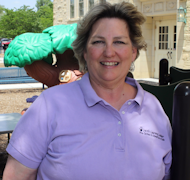 Nancy Morrow
Assistant Director, Jacob's Learning Ladder
Nancy works with families on enrollment and accounts. She purchases supplies and materials, handles personnel issues and payroll, and collaborates on curriculum and implementation. She works with families and children on early learning and behavior.
What's special about Grace?
Our early education program promotes not only the child and early learning but celebrates the family and how each child and family is part of the local and global community. We strive to communicate with each child and family that we are all a part of God's connected family.
Qualifications:
Wichita native and Southeast High School graduate; studied marketing at University of Kansas. She attended and participated in many conferences and extended learning classes in early education and childhood behavior. Nancy and Merodee Grannis started Jacob's in 1988.
Outside Grace:
Married to Roger Morrow. Three children: Sterling, married to Jen and parents of our wonderful 19-month old grandson, Grayson; Lauren, an elementary school teacher and reading specialist; and Ben Morrow, a senior at Kansas State University. Since Sterling lives in Minneapolis, we spend a lot of free time in Minnesota. Hobbies include gardening, reading and attending music festivals with Rog.
Favorite Bible verse:
Proverbs 27:16-18
He who would restrain her would restrain the wind, And grasps oil with his right hand. Iron sharpens iron; so a man sharpens a friend's character. He who tends the fig tree will eat its fruit, And he who cares for his master will be honored.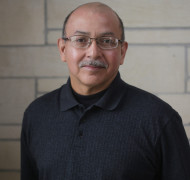 Daniel Camargo
Food Services Director
Responsible for planning and preparing any meals that arise in the life of Grace. On a daily basis, Daniel cooks lunch for Jacobs Learning Ladder Preschool.
What's special about Grace?
Grace is where the term "church family" became real to me and my family, and I find real pleasure feeding the masses.
Qualifications:
A variety of experience cooking, keeping recordings and ordering food supplies, as well as a tremendous background in customer service.
Outside Grace:
I love to exercise, especially with my family. I also love to plant a garden in the spring.
Favorite Bible verse/story:
Do unto others as you would have them do unto you.
Leah Plush
Financial Administrative Assistant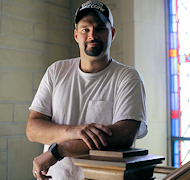 Tim Frye
Head Custodian
Clean assigned areas, including stripping waxing floors and carpet cleaning on a regular basis. Make sure cleaning and other projects are finished in a timely manner.
What's special about Grace? It's a wonderful place to work. I went to church at Grace as a child, and I really care about the staff and their needs.
Qualifications:
Extensive training and experience in cleaning, disinfecting, hard floor and carpet maintenance, and public health standards. Previously worked at Wichita public schools, Valley Floral and Sunrise Christian Academy.
Outside Grace:
I am interested in wildlife conservation.
Favorite Bible verse:
Treat others the way you would like to be treated.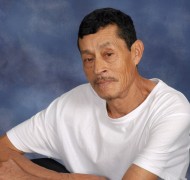 Isaac Salizar
Night and Weekend Custodian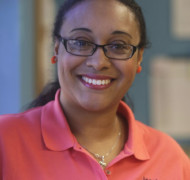 Colissa Frye
Nursery Director