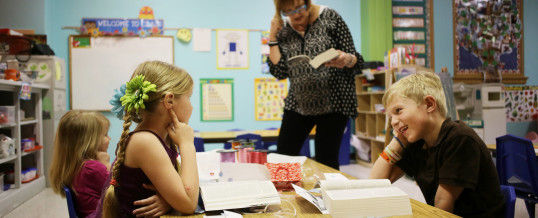 Dear Grace Families,
There are exciting things happening within our Children's Ministry, and I hope you feel supported and encouraged as you raise your children and grandchildren in the way of the Lord here at Grace.
In September, we offered a Love and Logic workshop that generated a lot of interest around the topic of parenting and techniques for specific behaviors and scenarios.
The response from those unable to attend the Sunday Morning class was so strong that we are discussing how another class can be offered at a different time. Stay tuned for more information.
Two opportunities to Serve as a Family:
Numana Food Packaging Event:  You need to sign up for this event so that we know how many participants to plan for.This is a wonderful  way for the whole family to help "feed the children of Haiti!"  The cost is $1.80 per person (or whatever you would like to donate), and you will be given a hairnet and a pair of plastic gloves. We will fill food trays with nutritious food that will be vacuum sealed and shipped to Haiti.  This event is October 16, from 2-4pm at Grace.

Trunk or Treat Hits the Street:  Trunk or Treat is back, but it looks a little different this year.  Our Children's ministry team has put some serious thought and heart into the events we offer. We want to glorify God and provide a way for our families to be involved in outreach as a family. This year we are taking Trunk or Treat on the road to the parking lot of ADAMS SCHOOL.  Please sign up to park/decorate your car on Sunday evening, October 30.  We will set-up at 4 pm and open our trunks from 5-7pm. Your kids can trunk or treat, bring friends or hand out fun treats, quotes, erasers, play-dough, stickers, or any creative thing you can dream up.  We need at least 15 cars to make this event possible. What a great opportunity to be the light in a neighborhood nearby.
~From Jennifer Snook, Director of Children's Ministry
Share