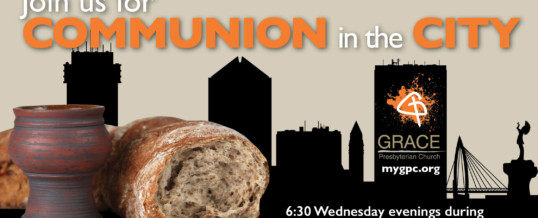 You're invited to worship in the city each Wednesday during Lent.  We did this in 2014 and found it to be a positive experience personally and for our corporate faith. Each week we gather at 6:30 pm, usually in a restaurant.  You're encouraged to buy something to eat or drink, though this is not a requirement.
Catherine leads a short worship service that includes communion. The March 15 date is a more extensive worship as it includes the youth group and 'Elevators,' the youth band.
Part of the motivation for this is that when we worship outside of our Sanctuary and Great Room, we experience worship differently. I guarantee that the words of institution at communion, the words that recount the last supper, sound different in the Mall Food Court than at Grace.  A new environment helps us experience worship in new ways.  It also allows us to make a quite public witness.
Wednesday March 8                   Town East Mall Food Court
Wednesday March 15                 Mead's Corner, 430 E Douglas Ave
Wednesday March 22                 Panera at Central and Hillside
Wednesday March 29                 College Hill Park by the pool
Wednesday April 5                      McDonalds at Edgmoor and Central
Share