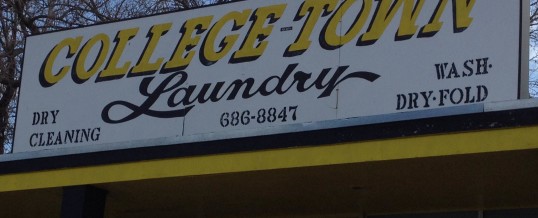 Grace Laundry Love started in February of 2015.  Since then we've paid for approximately 1100 loads of laundry for brothers and sisters in Wichita.
At our September Laundry Love we're not only doing laundry, we're also eating pizza.  We did this last summer, and guests were appreciative of the extra hospitality.
If you've ever wanted to experience Laundry Love, this is the Sunday to stop by and see it in action.  We'll be at College Town Laundry at 3223 E 17th St, by the WSU Campus on Sunday, September 11, from 2:30-5:30 pm.  We pay for three loads of laundry per person.
This is a mission of our evangelism team, and we'd love for you to join us.
Want to know more?  Contact Catherine Neelly Burton in the church office, 684-5215.
Share