Each fall you are invited to make a financial pledge to Grace. We hope that you see it as a giving financially to God's mission through Grace. There are opportunities to give to the operating budget and the mission budget. They are both about God's mission, but the entirety of the mission budget leaves Grace to support local and global mission.
This year one of the organizations we are supporting is called CASA, which stands for Court Appointed Special Advocates. CASA is a non-profit organization that does not receive any state or federal money. CASA trains adults to support and advocate for abused and neglected children in courtrooms.
Grace member David Shaw was a CASA volunteer for many years and now works on their staff part time. David's call to serve in this area is a testimony to the ways God moves and works in our lives. From flying airplanes, to diving a bus, to studying social work, David has listened for how it is God might use him, and it's neat to see him answering God's call to be at CASA.
On Thursday, June 18, a group from the Grace Mission Distribution team visited the CASA offices where David gave us a tutorial on the incredible work of this organization.
There are places and stories of incredible hope that come from the relationship of an advocate and a young person. Yet the numbers are sobering and overwhelming, and the need for CASA volunteers far exceeds the resources. If you're interested in learning more about CASA, check out their website or contact David Shaw.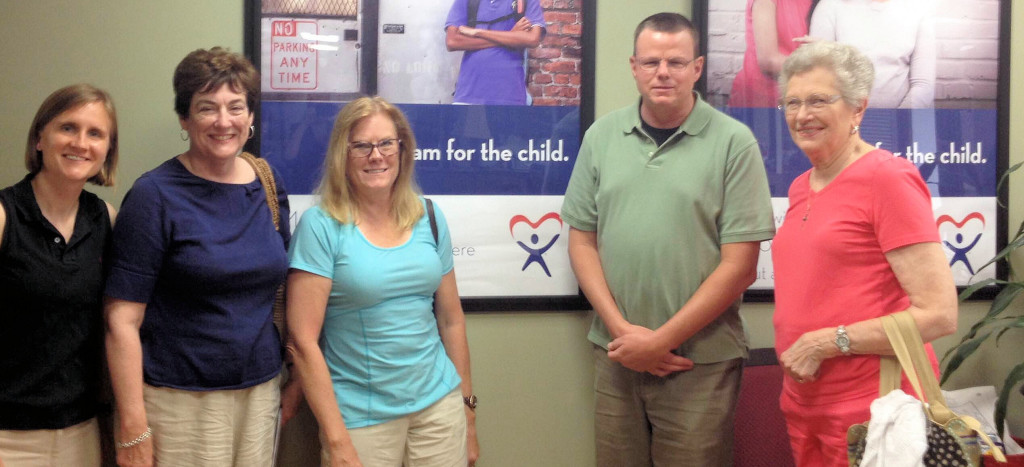 Share