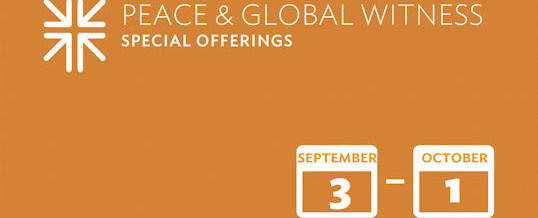 On Sunday, October 1, we receive the PCUSA Peace and Global Witness offering.
Twenty-five percent of this offering stays in Wichita for the International Rescue Committee.  Twenty-five percent goes to our presbytery for peace and global witness efforts, and 50% goes to the national church.
National PCUSA peace and global witness initiatives include big projects such as supporting missionaries in South Sudan and smaller projects like providing bicycles for pastors in rural African countries so that they may commute to their churches and visit parishioners.
Share