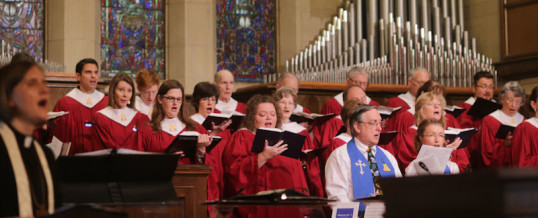 All are invited to join together to sing in Summer Choir for the 11 am service on Sundays, July 9 and 16, 2017. 
We meet in the choir loft at 10 am to learn the music and then sing for the service.  You can come for both Sundays or just one.  We welcome a variety of ages for this, too, so it might be a great opportunity for your family to come sing! 
If you have questions, you can call Donna at the church or email donna@mygpc.org.  Come join your voice in song to our God!
Share