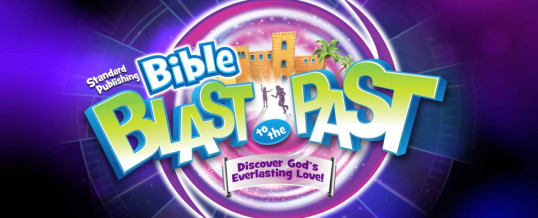 Vacation Bible School is June 29 – July 3 from 9 am – noon
It seems like we just took down the Christmas decorations, but nonetheless, Vacation Bible School is just around the corner. The children will enjoy a Blast to the Past as they explore biblical truths about friendship, honesty and God's amazing love. There are a number of ways to be involved.
We are looking for someone to lead the mission tent, and we are currently putting together a team of folks to help set up our decorations. If you are interested please call Jennifer Snook at Grace on Monday, Wednesday or Friday afternoons or email her at Jennifer@mygpc.org.
If you would like to donate items for Vacation Bible School, please visit our bulletin board outside of the Great Room. Take a star indicating a needed item and bring back the item by Sunday, May 10. As school begins to wrap up make sure to put the Vacation Bible School dates on your calendar. Registration begins May 3.
If you'd like to register online, please click the button below:
Share